Chalet Sonne has been fully renovated and the decor thoughtfully and tastefully planned. Our chalet combines contemporary amenities alongside traditional alpine features. Guests feel completely at home in the hand-carved, panelled living room with its comfortable sitting area, equipped with large LCD TV and DVD.
Adjoining is the dining area with wonderful views of the village and skiing area of the Aberg mountain across the valley. Downstairs, there is a small games room with table tennis along with a sauna room. Modern kitchen includes: hob/stove, fridge/freezer with drinks chiller, microwave, dishwasher, washing machine, kettle and coffee machine. Catered or self-catering options are available!
"Chalet Sonne is a traditional comfortable chalet perfect for a small group. The staff are friendly, helpful and efficient. We had a really relaxing time. The new bubble at Natrun makes it easy to get onto the mountain and is a short walk from the chalet so brilliant for getting the muscles going."
"Chalet Sonne is an absolute gem of a Chalet in a great location only 1 hour from Salzburg Airport, and ideally situated within Maria Alm, being approximately 5-7 minutes' walk from the Natrun lift. With the new Gondola linking across to the Arberg this has significantly enhanced the skiing access"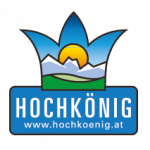 "Chalet Sonne is perfectly situated close to Maria Alm town centre – just a short walk from the cracking slopes and charming friendly town, lovely places to eat, shop and walk in your spare time. The chalet is really comfortable – warm and spacious and great views everywhere."
LIZZY D.